We offer both human hair and synthetic wigs – – using only silky synthetic fibers and the highest quality human hair. Because of our attention to every detail each one of our wigs have wonderful movement.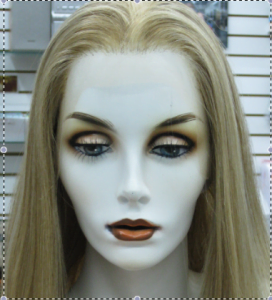 Our wigs are constructed on lightweight and breathable caps made of stretchable material or a needlepoint-like fabric. This ensures the cap is feather light and comfortable to wear. The caps are not detectable; if the wind blows no one will see you are wearing a wig. Even the part on our wigs look 100% natural. In fact, if you are seated and someone is above you – you can be comfortable knowing they are seeing "scalp" as each hair is hand sewn into a "follicle."
Your new hair will look natural and allow you to retain your privacy.
You will absolutely feel confident in your appearance at work, running errands, or going out to dinner with friends who do not know.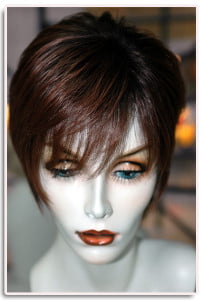 We know how important this is – – we do not want you to feel self-conscious or to be held back. We want you to feel confident in your appearance so you can be active and a Girl On The Go!
Prices from the $400's to $2,000's ensures that there is a beautiful wig that we can customize for you.
To schedule a home appointment or to learn more about our service call [email protected] or email us at [email protected]