Premium Fiber Synthetic Wigs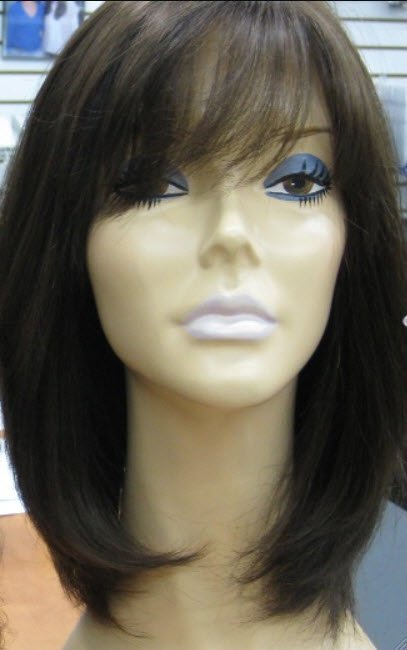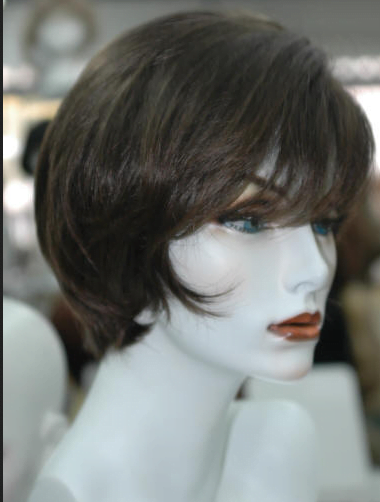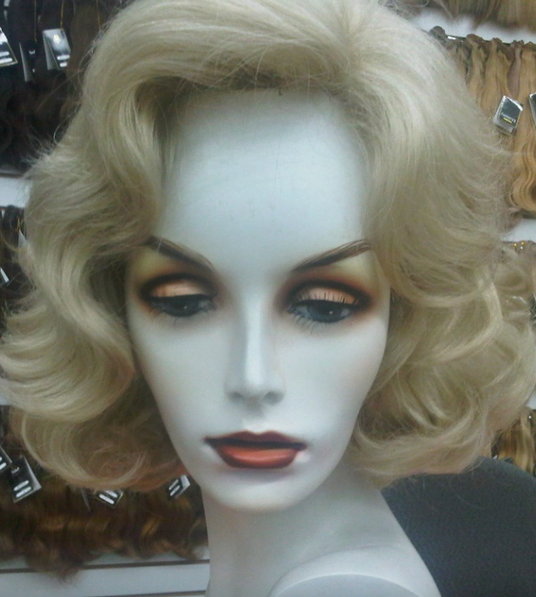 Although we primarily focus on human hair wigs, we also offer our custom design service for premium fiber synthetic wigs.
This is a great option for clients who have very short hair or for anyone who has a strict budget.
We do not sell large manufactured national brands. We do not sell wigs that are named Jennifer, Tiffany, or Suzie. Our wig makers/stylists are skilled at their craft working on each wig individually. We custom cut and style for each client. Instead of buying a wig named "Lisa" you are buying a wig designed to look like you.
If you are interested in a custom designed synthetic wig, email your photo. We need to see your hair style, color, length and texture. We will review your photos, contact you to discuss your hair. We'll then choose a stock synthetic color for you to approve and design a wig to look like you. Pricing is generally in the $600's.
Email us a [email protected]  Please include your photo and  phone number. We try to respond same day or next business day. (Our office is closed on the weekends.) If you do not see a response email from us within 1business day please check your SPAM folder.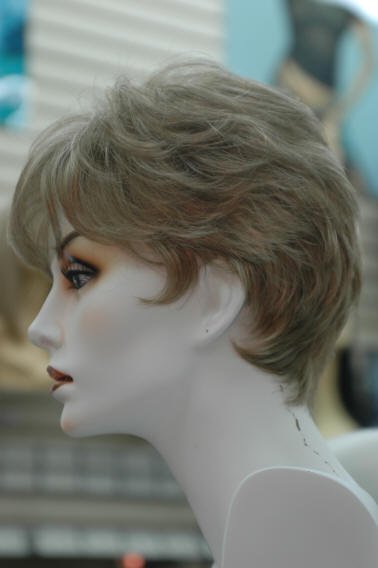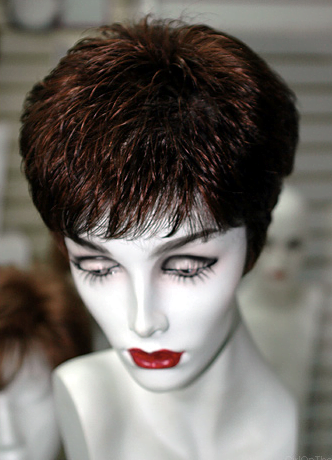 Below are photos showing our clients' own hair next to the synthetic wig we designed for them.
We have concealed our clients' faces to protect their privacy.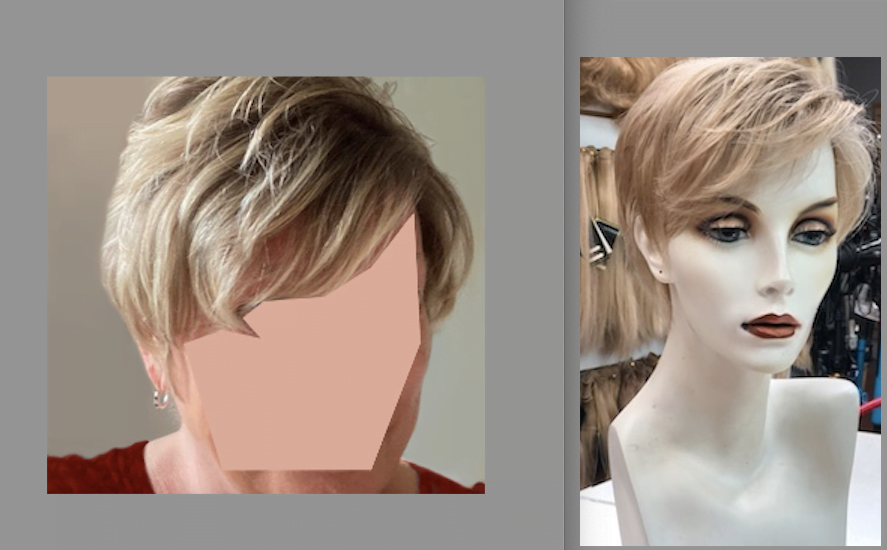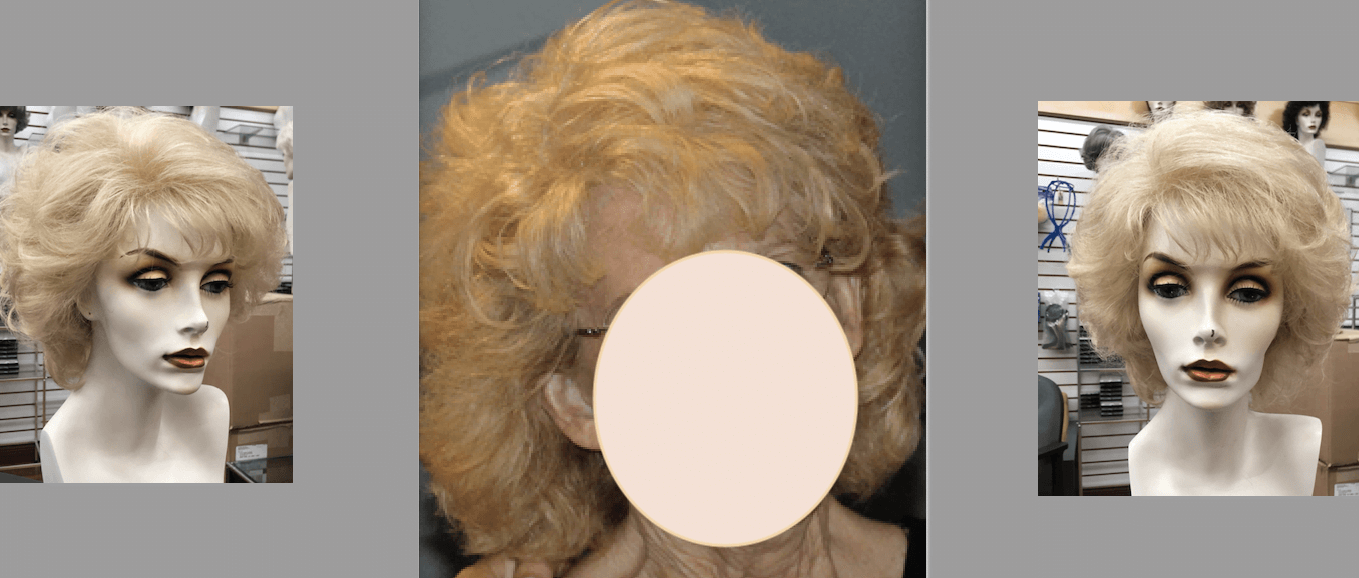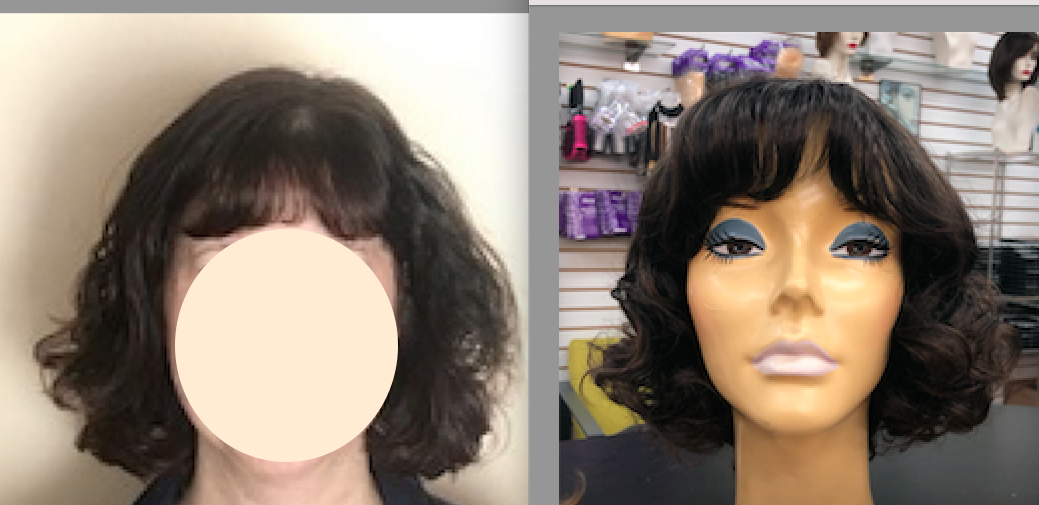 Since 2004 we have helped thousands of clients find Hair Happiness.
"Let Us Help You Remain Confident In Your Appearance So You Can Be
A Girl On The Go!"