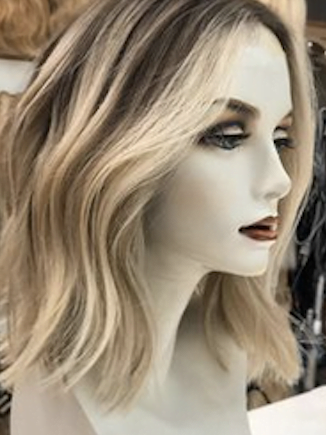 Our goal is to re-create your own hair
or to give you the hair you always wanted.
It does not matter whether you are losing your hair from cancer, alopecia, hormones issues due to conditions like menopause or pregnancy, medication side effects, long-haul Covid-19 effects, or pulling (Trichotillomania). Losing your hair can make you feel overwhelmed and sad. We understand and can design a wig or top piece to keep you looking like you and keep your hair loss private.
Don't let hair loss hold you back from doing things you enjoy. Don't let hair loss side line you from taking a photo with your family and friends. Remain confident in your appearance so you can be a busy, active, beautiful Girl on the Go!
Established in 2004, we have helped thousands of clients find Hair Happiness.
Email us at [email protected]
Please include your photo and phone number. We try to respond same day or next business day. (Our office is closed on the weekends.) If you do not see a response email from us within 1 business day please check your SPAM folder.
"I just wanted to follow up with you and thank you. My wig is beautiful and I love it. It actually feels like I am seeing myself in the mirror again. Thank you so much for everything!"
Warm regards
Since 2004 we have helped thousands of clients find Hair Happiness.
"Let Us Help You Remain Confident In Your Appearance So You Can Be
A Girl On The Go!"