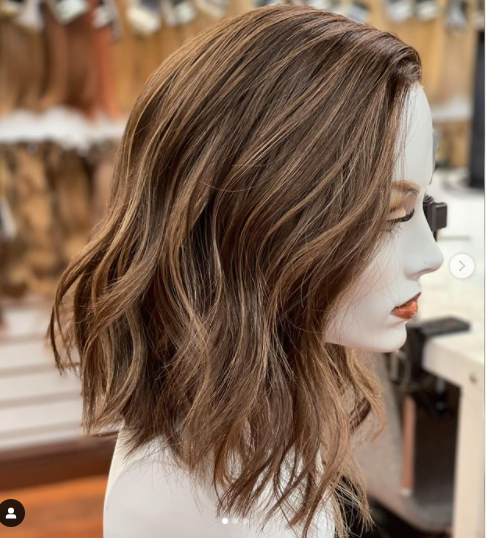 Since 2004 we have been offering private in-home and private in salon appointments with professional stylists from our team. Our $150 consultation fee is waived with a purchase.  The experience we provide is extremely supportive and gentle. We know wig appointments can be emotional and we do our best to respect this moment in time.
To schedule an appointment please email your contact phone number, chemo start date (if applicable)  and a photo so we can see how you like to wear your hair.  Once we receive your photo(s) we will contact you to discuss your hair.
We'll use your photo to create a personalized collection of wigs for our stylist to show you at your appointment.  Our stylist  will help you try everything on and evaluate each piece. Once a wig is selected she will cut and style the wig you chose. There is no ordering or waiting you should have your wig that day. (If custom color or custom sizing is needed it can not be done at this initial appointment.)
This service is offered for human hair wigs only. Wig prices are in the $2,000's.
Email us at [email protected]
Please include your photo and phone number. We try to respond same day or next business day. (Our office is closed on the weekends.) If you do not see a response email from us within 1 business day please check your SPAM folder.
Since 2004 we have helped thousands of clients find Hair Happiness.
"Let Us Help You Remain Confident In Your Appearance So You Can Be
A Girl On The Go!"