Whether your hair loss is caused by cancer or alopecia, you can be the same active person you were before it occurred. Let us help you remain confident in your appearance so you can be a Girl on the Go!SM
Have a wig custom cut and styled so you feel and Look Just Like You.

A unique wig shopping experience. Our stylists bring our wig shop to you so you can shop in the comfort of your own home.

Complete privacy and discretion.

A custom fitting by a wig stylist who is sensitive to your needs.

An appointment time that is convenient for you.

The ability for you to include your support circle at your consultation for their opinions and advice.

The opportunity to give a private wig consultation to a woman embarking on this journey as a gift.
Girl on the Go offers private in home wig shopping with a professional stylist right in your home. Wigs for Cancer Patients should be undetectable and beautiful. Ours are! Have a wig custom cut and fit just for you so you can look and feel your very best.
Call us today and schedule an appointment. Let us help you take the stress out of wig shopping. Enjoy a unique wig shopping experience that focuses on you. Girl on the Go offers you a personal, in-home wig shopping experience, allowing you complete comfort, convenience and privacy.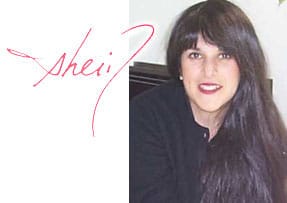 Call us at [email protected] to find out more about our service.
Or email us ([email protected]) your photo or a picture of a hairstyle you like and we will be happy to discuss how we can make it will work as a wig.
Wishing you the best of health in the days to come.
Sheril Cohen, Founder, Survivor