From women of a certain age to elementary school girls, from teenage girls who want to keep their long luscious locks, to teenage boys who want to keep their "Justin Bieber", from men who don't want to embrace baldness just yet to ….you.
We can and have helped everyone who has called us. We do it all ensuring dignity, privacy, style, and fantastic results. We can re-create anyone's look – so THAT stress is now gone and you can focus on you. We can handle "hair" no problem, allow us to do it for you. We can take this stress away
EMAIL: [email protected]. or Call 800-355-6976 with your questions.
We are here to make this better for you.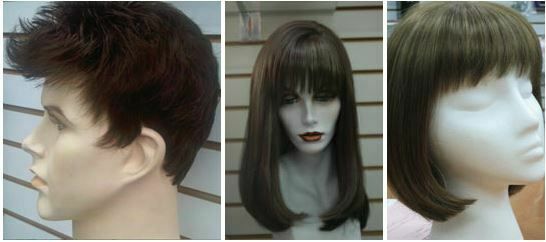 "She walks around feeling like a princess while wearing it. So thank you, from the bottom of our hearts, for making this happen so quickly and getting such a great wig for our 8 year old daughter. Every place else we called said they didn't have child's wigs. We are so thankful we found you. Everyone has been so professional, accommodating and kind."
-DF, PA
"Thank you for easing the pain of a little girl who was completely devastated to lose her hair, she is not stressing over picture day at school anymore."
-FL, PA
"Our daughter went to prom with a smile on her face, Her hair (wig) in an updo just like she originally planned. My husband and I cried snapping photos she looked beautiful."
-RL, PA
"For my husband, Bald is not Beautiful; he is much more comfortable looking like himself. Thank you for giving us this option and coming to our home. It made the whole experience much nicer"
-MM, NY