Have a Great Hair Day – Everyday!
"Whether your hair loss is caused by cancer or alopecia, you can be the same active person you were before it occurred. Let us help you remain confident in your appearance so you can be a Girl on the Go!"
We offer private wig shopping – call to see how we can help you feel beautiful today. wigs@girlonthego.biz
Hair loss can be devastating.
In fact, most of us at Girl on the Go! have a personal experience with hair loss. We understand the stress and anxiety you are feeling. Providing beautiful and undetectable wigs is our mission.
A wig can look natural and you can look beautiful wearing one!. I know this might sound inconceivable to you right now. But take a minute to think about it. In every television show, in every movie, in all plays the actors wear wigs. You've always known this fact but you may not have given it thought because the wigs are not apparent. Your eye focuses on the actor and not the wig.
You can look as fabulous in a wig as the many actors/actresses you've seen wearing them. Most people have a negative impression of wigs because they only notice the bad ones, the ill fitted ones- cheap hair and poor construction. Girl on the Go! offers a wide variety of light weight, and comfortable – high quality synthetic and human hair wigs. No one will know your secret.
Our attention to detail, to each hair's movement, to high lights and low lights have made our wigs highly recommended by medical and salon professionals alike.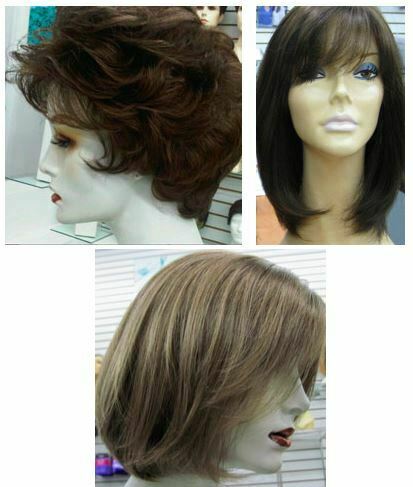 We are trained and licensed cosmetologists who are dedicated to protecting your privacy and helping you feel confident and beautiful. Our philosophy: Wearing a fabulous wigs equals fabulous hair. Having beautiful hair makes any women feel beautiful and confident in her appearance. That not a luxury – having great hair is a daily task all women strive for each morning.
With either our In- Home Wig Shopping service or our photo match Look Just Like You internet service, our goal is to take the stress out of wig shopping for you.
We do not believe that wigs should be bought out of the back pages of a catalogue. Or that you have to invest $5,000 in a hair system that is a never ending cost to maintain.
"To look your best, to feel your best in a wig it should be matched to your skin, then cut and fit just for you."
Work with a professional stylist for a custom cut/fit. Our wigs are undetectable, lightweight and comfortable.
Call for an appointment in:
New York City (NYC)
New Jersey (NJ)
Long Island
Westchester County, New York (White Plains & surrounding areas), Rockland County (Nyack & surrounding areas), Orange County (Harriman & surrounding areas)
Upstate New York (Albany, Saratoga, Schenectady, Broome Counties (Binghamton & surrounding areas)
Connecticut (CT)
Metro Philadelphia & Metro Pittsburgh, Pennsylvania
Boston, Massachusetts (all suburbs of Metro Boston including South Shore, Cape Cod, North Shore, Newton area, Arlington/Belmont/Lexington, and west to Natick)
Charleston, South Carolina (Summerville, Mount Pleasant)
North Carolina- Durham, Raleigh, Asheville, Hendersonville
Rhode Island
Wisconsin, Oshkosh
New Hampshire – Nashua, Derry, Manchester, Portsmouth, Concord. Dover area
Georgia, Savannah and some areas around Savannah such as: Richmond Hill, Pooler, Rincon, Hilton Head Island, Hinesville, Brunswick, Springfield, Pembroke, St Simon, Ardsley Park, Gordonsto, Bloomingdal, Southbridge.
Florida, PALM BEACH and Broward County including but not limited to Boca Raton, Boca Del Mar, Boca Pointe, Boca Harbor, Boynton Beach, Wellington, Deerfield Beach, Delray, Highland Beach, Jupiter, Juno, Lake Worth, Palm Beach, West Palm Beach, Palm Beach Gardens, PGA, Pompano Beach, Hallandale, Hollywood, Plantation, Fort Lauderdale. Wellington
Daytime, evening and weekend appointments available
What makes our service so unique is that we re-create your hairstyle in a wig. This helps you make the transition from your own hair to a wig simply NOT noticeable!
High Quality, undetectable wigs should not just be for celebrities. Our service is for the average women – we all deserve great hair.
Girl On The Go! is dedicated to providing high quality, well-fitted wigs, so that you can feel confident and comfortable when making the transition.
That's our promise.
Have a GREAT HAIR DAY TODAY!
Sheril Cohen
To schedule a home appointment or to learn more about our service call wigs@girlonthego.biz or email us at wigs@girlonthego.biz